I illustrate, draw and design.
Large scale murals and letterings are my specialty, preferably in combination. But I'm able to create the right image for your project in smaller formats as well.
As a qualified graphic designer I can also serve you with an all-round design pack by request.
When I'm not in my studio working I always try to get inspired by traveling new places, stay in balance through practicing yoga, laughing a lot and exchange with as many people as possible.
Klingt das für dich nach dem Perfect Match für dein nächstes Projekt? Spitzenmäßig! Dann lass uns doch gleich loslegen!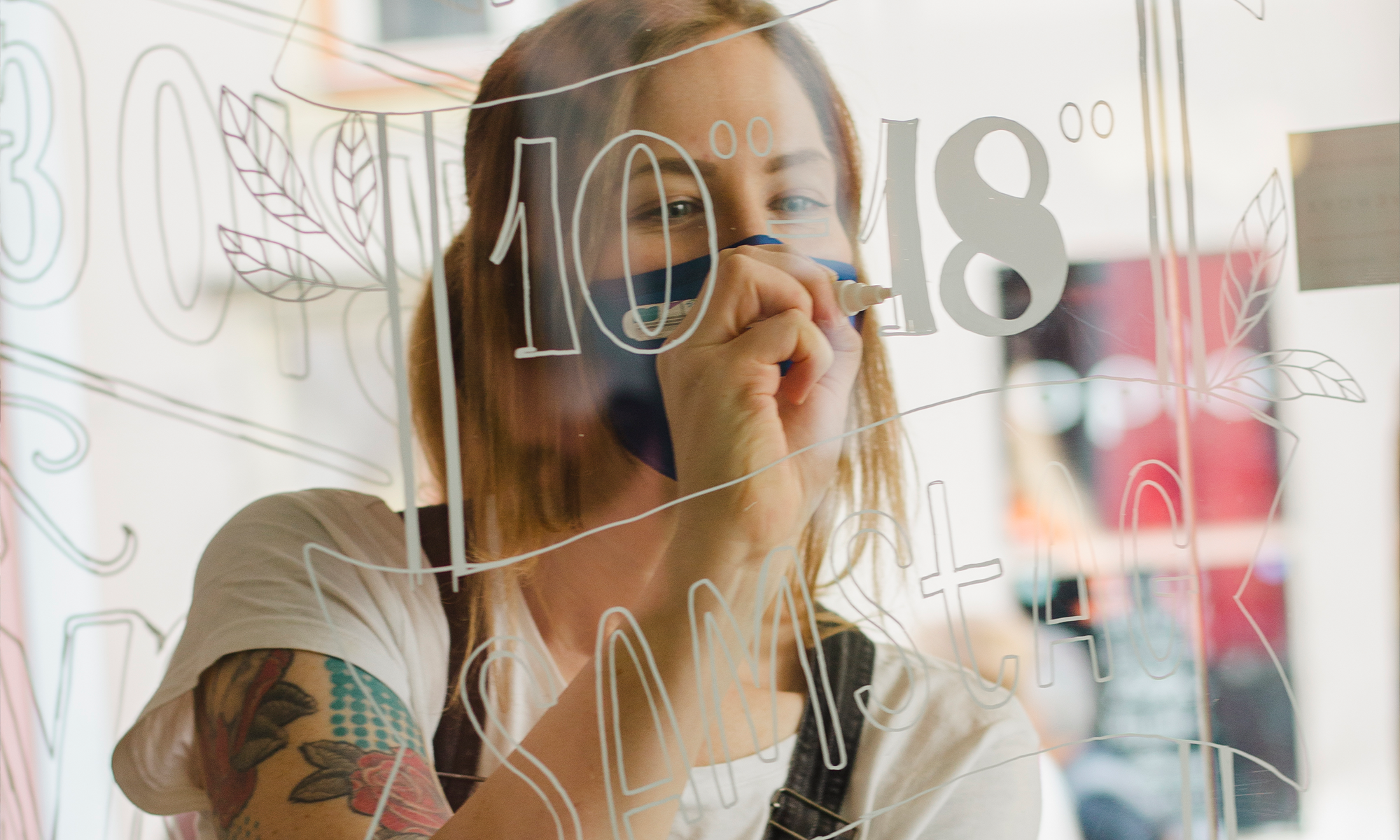 Because I love being on the move and always try putting out my feelers for new opportunities:
Together we are ready for anything!
And working within a team is twice as much fun.
That's why I'm proud to be part of: